Jens Stoltenberg, NATO Secretary General
Russia underestimates the resolve, unity of NATO and of our partners
08.07.2017 18:47 1183
On July 10, the North Atlantic Council, consisting of 29 ambassadors of the Alliance's member states, and headed by NATO Secretary General Jens Stoltenberg, visits Kyiv.
Similar external meetings of the Allies are relatively common practice but are held mostly in the member countries or upon an invitation of the most valuable partners. Ukraine belongs to the last category.
The head of the Allianсe in an exclusive interview with Ukrinform's correspondent in Brussels shared his expectations of an upcoming visit to Kyiv, elaborated on the state and prospects of the NATO-Ukraine partnership and shed light on the Norwegian experience of maintaining a political dialogue with aggressive Russia.
- Mr. Secretary General, what are your expectations concerning the NAC meeting in Kyiv on July 10 in the contexts of strengthening and deepening political dialog and practical cooperation between NATO and Ukraine? What concrete results do you want to achieve after this meeting?
- I am very looking forward for the visit of the North Atlantic Council to Kyiv and also to convene a meeting of the NATO-Ukraine Commission on Monday. I expect that this meeting will be of great importance and a visit will be of great importance because it will provide us with a very good platform to reiterate our strong support, our solidarity with Ukraine, provide political support to Ukraine, to Ukraine's sovereignty, territorial integrity, but also to sit down and discuss how we can strengthen the practical support because NATO provides political and practical support to Ukraine. The visit of the NAC will highlight both the political and the practical support.
PROSPECTS FOR MEMBERSHIP: CONSENSUS OF 29 ALLIES, DESIRE OF UKRAINE AND NO EXTERNAL INFLUENCE
- How do you assess the Ukrainian parliament legislative initiative aims to amend the laws of Ukraine "On Principles of Domestic and Foreign Policy" and "On Principles of National Security of Ukraine" to restore Ukraine's purposeful pragmatic course towards gaining NATO membership as a strategic foreign policy priority of the state? What implications such decision could have for future NATO-Ukraine partnership and cooperation?
- I assess our partnership as very strong. NATO-Ukraine partnership is strong because we have so many tools and so many ways of working together. The focus now is on reform, on how we can help Ukraine implement reforms, strengthen Ukraine's security and defence institutions, modernize its army, and also fight corruption.
All of these are important because, step by step, Ukraine is becoming more and more able to implement NATO's standards in many areas.
This is important for Ukraine regardless of whether Ukraine is going to apply for membership because by meeting NATO standards Ukraine is modernizing and strengthening its armed forces, defence and security institutions and also strengthening the interoperability between Ukrainian and NATO forces.
This is important for Ukraine but it is also important for NATO because we highly appreciate the fact that Ukraine supported NATO in so many operations and missions. Ukraine has participated in literally all NATO missions and operations in the past decade in Afghanistan, Kosovo, and in many other places.
When it comes to the membership, the important message is that it is up to 29 allies to decide by consensus and Ukraine to decide whether Ukraine is going to become the member of NATO or not.
No one else has the right to try to interfere or influence that decision-making process because every nation has a right to choose its own path to decide whether it wants to be part of security arrangements like NATO or not.
So, no other country has the right to try to interfere or try to establish spheres of influence where they deny countries like Ukraine a right to choose its own path.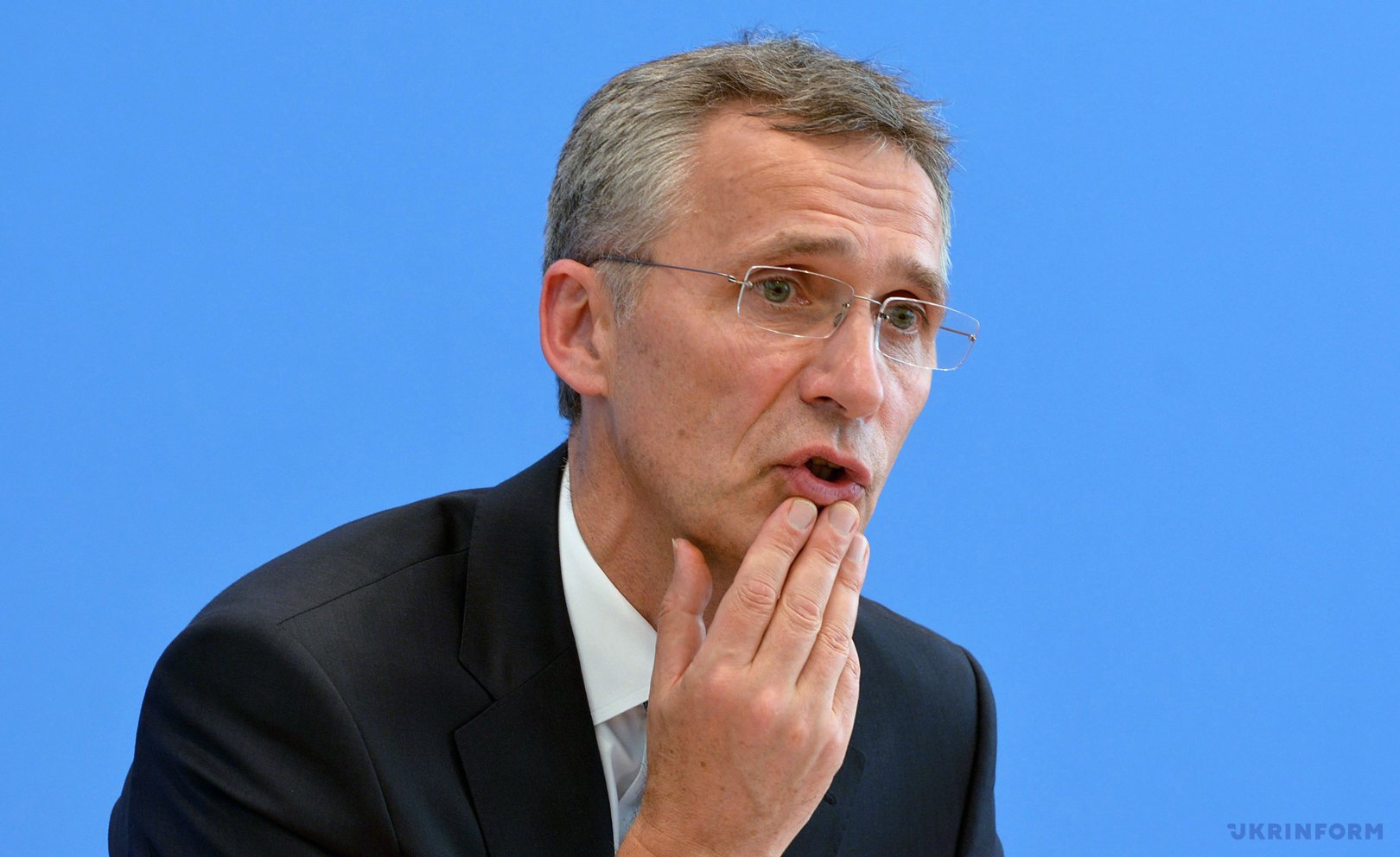 COOPERATION WITH NATO AS ENCOURAGEMENT OF FIGHT AGAINST CORRUPTION
- Last year Ukraine applied to NATO to become a participant of the most Alliance's ambition level of cooperation for non NATO countries under enhanced opportunities partnership. What are the state of play and prospects for Ukraine to get such status?
- I welcome the interest of Ukraine to strengthen partnership with NATO. We already have a very strong partnership. At the same time we should also look for ways how we could further strengthen it.
Ukraine has already many tools which are important and which are very useful in our partnership. For instance, Ukraine has a national annual programme which is a wide ranging programme where we cover how Ukraine can move forward in many areas: reform of rule of law, fight against corruption, reforming different government institutions.
We also have the comprehensive assistance package which outlines and encompasses all different strands of NATO support for Ukraine. On top of that, I would like to underline that NATO provides support though different NATO institutions.
We have 10 trust funds in Ukraine, we have 50 people working in Ukraine, helping with the different programmes, following up on different trust funds so we have many. NATO has allocated close to 40 million euros to different programmes in Ukraine.
On top of all these, NATO encourages bilateral support from different NATO allies. So you have the support that comes from NATO's channels, and you have the support that comes bilaterally from our members and we strongly support and encourage bilateral support in addition.
My message is that there are many tools already in place including national annual programme and comprehensive assistance packages which provides us with extensive platform for strengthening our cooperation and helping Ukraine moving forward.
UKRAINE'S EXPERIENCE IN COMBATING RUSSIAN AGGRESSION IS VERY IMPORTANT FOR EUROPE AND NATO
- Is NATO interested in Ukrainian experience achieved in conducting conventional military actions against Russian terroristic troops in Donbas and in countering hydride war initiated by Russia not only against Ukraine but as well against NATO and transatlantic community?
- Absolutely! We are very interested in exchanging information, learning from each other, learning from the Ukrainian experiences and therefore our partnership is a two-way partnership, a two-way street meaning that we, of course, provide support to Ukraine and we also recognise and are very grateful for all the support that Ukraine provides to NATO. So, this is a cooperation and partnership which is of mutual benefit both for Ukraine and for 29 NATO allies.
Ukraine provides valuable support, as I mentioned, for NATO missions and operations: Afghanistan, Kosovo, Mediterranean and many other places. But of course Ukraine is important in how to respond to a more assertive Russia, Russia which is responsible for aggressive actions against Ukraine, illegal annexation of Crimea but also continuing to destabilise eastern Ukraine.
Of course, it is important for Ukraine to response to these aggressive actions but it is also important for whole of Europe and and whole of NATO.
Russian behavior in Ukraine, is a clear violation of international law of the rules-based order in Europe which has been the foundation for peace and stability in Europe for decades.
We are very much aware of what Ukraine does, in the way you respond to the aggressive actions of Russia in eastern Ukraine in Donbas, in Crimea, is important for the whole alliance, for all NATO allies.
We think of great value that we work together also to improve our understanding of hybrid warfare, of cyber threats. One of the key areas where we work together is on cyber, NATO helps to improve cyber defence and resistance of Ukraine.
The main reason why NATO has implemented the biggest reinforcement of our collective defence since the end of the Cold War with more military presence in the Eastern part of Alliance is because of Russian aggression in Ukraine.
We are responding together to a more assertive Russia.
CYBER DEFENSE PRIORITY
- Last month many countries in the world and Ukraine in particular were hit by serious cyber attack. Do you consider that NATO and Ukraine should increase currently established frameworks of cooperation in cyber defence?
- Cyber defence is one of the most important areas where we cooperate and I would very much welcome to strengthen our cooperation in cyber domain. NATO has established a trust fund for cyber, it is Romanian lead, I think. Just a few days ago, NATO Assistant Secretary General, Sorin Ducaru, was in Ukraine. In connection with that visit we also handed over some equipment. We are providing Ukraine with the modern equipment to defend Ukrainian cyber networks against attacks but also to improve the ability to investigate, to attribute who is behind the attacks.
One of the big problems with cyber attacks is the ability to determine who is behind and we have provided some equipment to Ukraine which will help Ukraine, the governmental institutions to improve the defence of its networks and to improve their ability and capacity to investigate and to attribute who is behind different attack.
We also have experts, we are working with them in Ukraine in many different ways because cyber and cyber defence is so important and we are seeing that especially in Ukraine which has suffered many serious cyber attacks.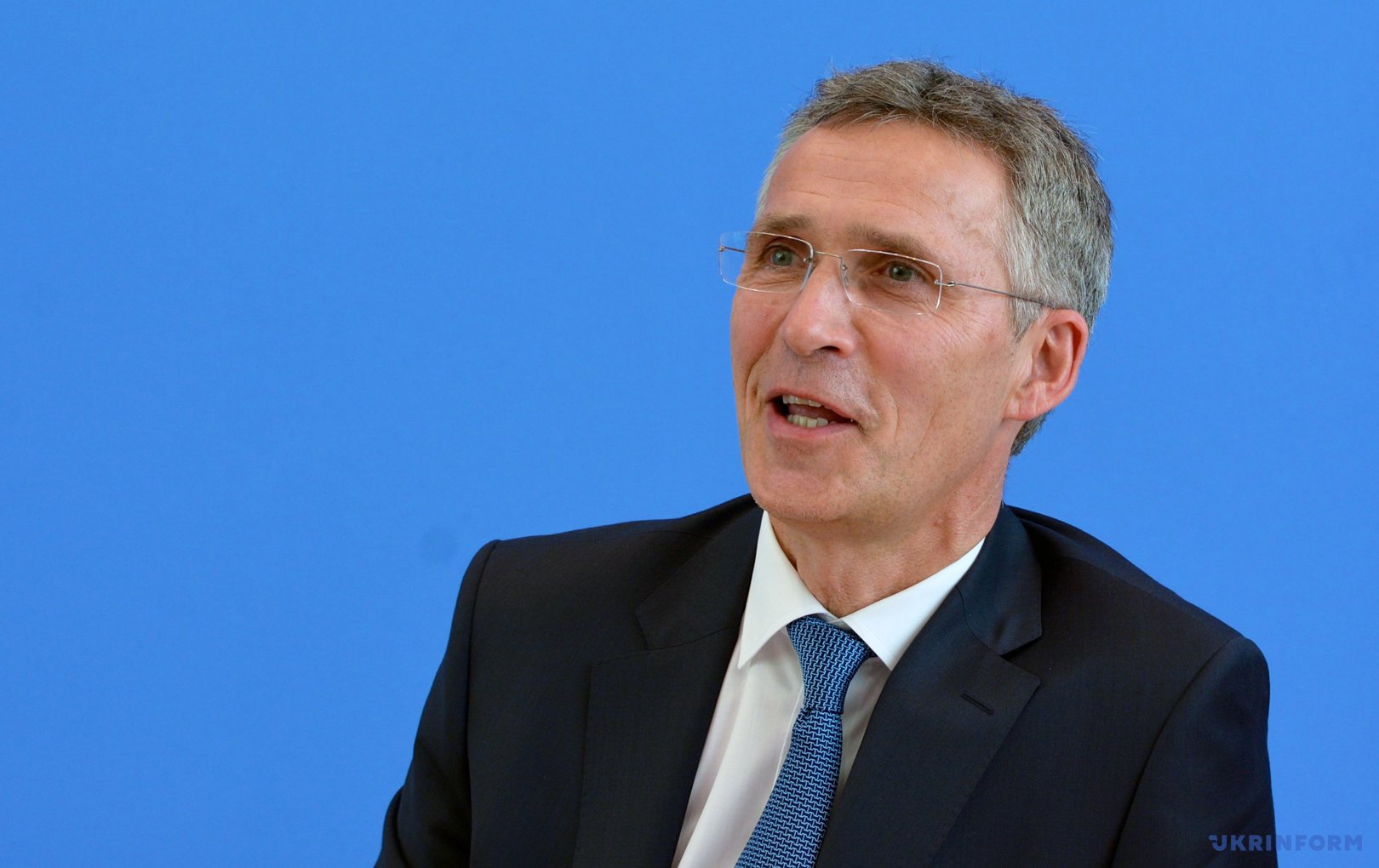 NATO-RUSSIA: DOUBLE APPROACH BUT NOT STANDARDS
- NATO proposed Russia to hold bilateral Council. Do you have set the date on this possible event? What issues do you propose to Russian side to discuss?
- There will be a meeting in the NATO-Russia Council on the July 13. We will discuss Ukraine, we will discuss risk reduction, including reciprocal briefings on exercises, and Afghanistan.
NATO has a dual track approach to Russia. We need a strong deterrence and a strong defence. We have implemented the biggest reinforcement of our collective defence since the end of the Cold War.
At the same time, we need a political dialogue because Russia is our neighbor. I know from my experience as a Norwegian politician that it is possible to talk to Russia. Norway has, of course, a totally different history in our relationship with Russia than many other European countries but the lesson learned from Norway is that the combination of a predictable, strong approach provided the best platform also for political dialogue.
Therefore, I think, we need to continue the political dialogue with Russia, for instance within the Minsk framework, to try to find political solution to the crisis in Ukraine.
This has to be based on the strong and firm approach from all of us.
- What are the NATO's strategic assessment of current Russia's military build up and presence close to the Alliance's Eastern boarders?
- We have seen a significant military buildup of Russia over several years also in the Western part, including along NATO borders, from Barents Sea, the Baltic and down to the Black Sea and now we also see Russia present in Syria.
We have seen Russia modernizing its armed forces, investing in new modern capabilities and equipment, also exercising its forces and being willing to use its military forces against its neighbor, against Ukraine.
That is the reason why we have responded in measurable, defensive, proportionate way.
- Is Zapad military exercise considered by NATO as a real threat for several allies?
- We don't see any imminent threat for a military attack, but we will of course monitor Zapad exercises closely.
We strongly believe that more military activity along our borders, more exercise, higher tensions underpins the need for transparency on exercises military activities, predictability and mechanisms for risk reduction because we have to avoid incidents and accidents.
That is why we are focusing on how we can have maximum transparency. We call on Russia to follow up on what is called the Vienna document, which is the document outlining how a nation should notify but also be transparent on military exercises, including inviting international observers. NATO is always transparent, we always invite international observes according to Vienna document and we call on Russia to do the same.
- Mr. Secretary General, do you consider any new ideas how to make international pressure on Russia more effective for Kremlin to respect international law and to stop its aggression against Ukraine?
- I think, first of all, we need to be united. I think that Russia underestimated the unity of NATO and of our partners. I think, they didn't expect the economic sanctions. We have to maintain the economic sanctions as long as Russian behaviour does not change. They underestimated the resolve of the Alliance to also respond with increased presence and also now with more investment in defence.
We have to show resolve, unity, we have to be patient. By doing that, by standing together, Russia will see that they will gain more from cooperating with us than confronting us. It is not possible to say when it will happen. But, at the end, Russia will realise that there is no way they can divide or weaken the resolve and the unity of the Alliance. Therefore, that is also the best way for Russia to understand that they have to respect international law, sovereignty and territorial integrity of other nations, including Ukraine, and by cooperating they can achieve more than by confronting.
Andrii Lavreniuk, Brussels
Andrii Lavreniuk, Brussels