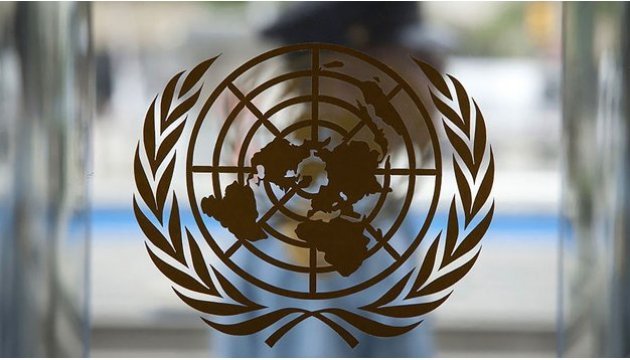 OSCE PA considering two resolutions on Crimea and Donbas
The OSCE Parliamentary Assembly (OSCE PA) is currently considering in Minsk two resolutions concerning Ukraine, the annexation of Crimea and the war in Donbas, Radio Liberty has reported.
The resolution, entitled "Enhancing Mutual Trust and Cooperation for Peace and Prosperity in the OSCE Region," which Swedish MP Margareta Cederfelt submitted for consideration to the OSCE Parliamentary Assembly's Committee on Political Affairs and Security, among other things, recognizes that "certain areas of the Donetsk and Luhansk regions" are controlled by "the Russian hybrid forces."
The resolution also calls on Russia, "as an occupying power in the Crimean Peninsula," to remove any restrictions that affect the freedom of movement of the OSCE Special Monitoring Mission to Ukraine and prevent its monitors from fulfilling their mandate, and reiterates support for the package of measures for the implementation of the Minsk agreements. The document calls on Russia to end the occupation of Donbas and Crimea and underlines "respect for the principles of the inviolability of frontiers and territorial integrity, peaceful settlement of disputes, equal rights, and self-determination of peoples as stated in the Helsinki Final Act." The resolution also calls on Russia "to restrain its aggressive practices and reverse its annexation of the Autonomous Republic of Crimea."
The vote on this resolution is expected on Friday evening.
After that, the PACE Parliamentary Assembly will consider a draft resolution proposed by the head of the Ukrainian delegation, Artur Gerasymov, entitled "Restoration of the Sovereignty and Territorial Integrity of Ukraine."
The document supports Ukraine's sovereignty over Crimea and Donbas, criticizes Russia's actions, calls on Russia to stop the occupation of Ukrainian territories and release Ukrainian political prisoners and hostages.
As reported, the 26th session of the OSCE Parliamentary Assembly opened in Minsk on July 5. The session will last for five days, and the debate will concern not only the crisis in Ukraine, but also protracted conflicts in the South Caucasus, the fight against corruption, the rights of refugees, etc.
op