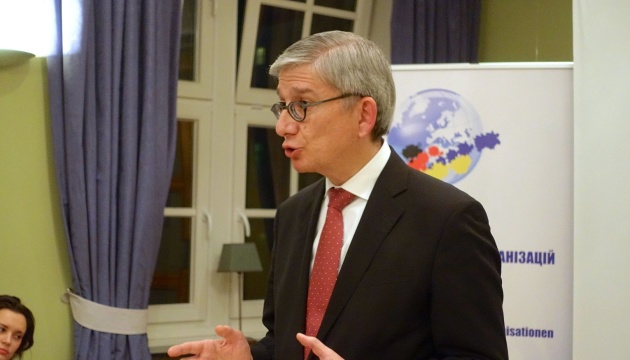 Ukraine's membership of NATO to contribute to global security – Czolij
The world will be more secure and more stable if Ukraine becomes a full member of NATO.
Such an opinion was expressed by President of the Ukrainian World Congress Eugene Czolij, an Ukrinform correspondent reports.
"The Ukrainian World Congress supports Ukraine's decision to seek NATO membership which will significantly contribute to peace and stability in the world," he said.
In this way, Czolij welcomed the signing by Ukrainian President Petro Poroshenko of the law on Ukraine's membership of the North Atlantic Alliance.
As reported, on June 8, 2017, the Verkhovna Rada adopted draft law No. 6470 introducing amendments to certain legislative acts regarding Ukraine's foreign policy course. The law amends the laws of Ukraine on the principles of domestic and foreign policy and on the basics of Ukraine's national security aimed at restoring Ukraine's purposeful pragmatic course for gaining membership of NATO as a strategic foreign policy priority of the state.
The law will also contribute to the expansion and deepening of Ukraine's cooperation with NATO, strengthening of the country's national security, and consequently guarantee its sovereignty and territorial integrity.