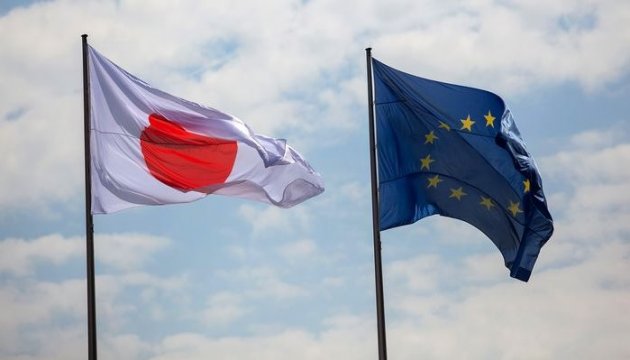 EU, Japan to discuss assistance to Ukraine
The European Union and Japan will discuss the situation in Ukraine, as well as further consolidation of international efforts to counter Russian aggression.
These issues will be discussed at a bilateral EU-Japan summit, which will be held in Brussels on Thursday, July 6, the Council of the European Union has told Ukrinform.
"The leaders will discuss the situation in Ukraine, in particular, concerning assistance to the state and in the context of further relations with Russia," an EU diplomat said.
EU-Japan summit participants will also consider the situation in Syria, the Middle East, as well as relations with the DPRK.
At the same time, the main expectations of the summit should be the announcement of the conclusion of the EU-Japan political agreement on free trade, as well as a bilateral agreement on strategic partnership.
The parties will also discuss the fight against terrorism, cooperation in the field of security, as well as the issues of countering climate change and settling the migration crisis.
Op