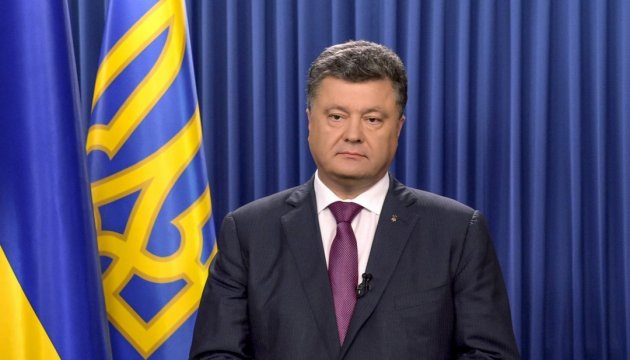 MH17 crash: Poroshenko believes in impartiality of Dutch justice
President of Ukraine Petro Poroshenko is convinced that the Malaysia Airlines flight MH17 trial, which is soon to be held in the Netherlands, will be fair and impartial.
The Head of State wrote this on his Facebook page.
"Today, the Government of the Netherlands has announced a decision that the criminal proceedings into downing of Malaysia Airlines flight MH17 will be carried out within the national jurisdiction of the Netherlands. The mechanism for bringing perpetrators to justice was elaborated by the member states of the joint investigation team – Australia, Malaysia, Belgium, the Netherlands and Ukraine. Ukraine will help the Netherlands by all means to speed up bringing those responsible to justice," the President noted.
Poroshenko recalled that it was Russia that blocked the establishment of an international tribunal under the aegis of the United Nations.
"Therefore, I believe in fairness and impartiality of the Dutch justice!" he stressed.
ol