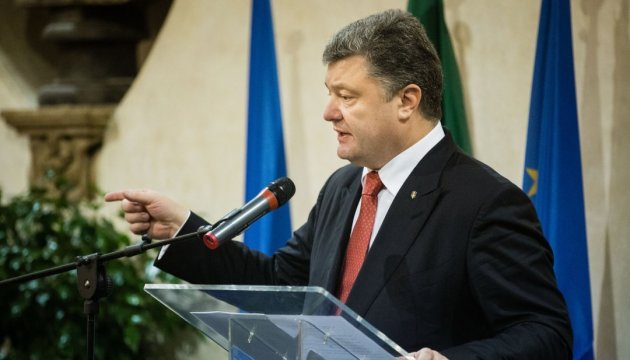 President Poroshenko: We discussed greater involvement of American partners in Normandy format
President of Ukraine Petro Poroshenko says there is no need to change the Minsk and Normandy formats but he praises greater involvement of the U.S. in the settlement of the situation in Donbas.
The Ukrainian President stated this at a press briefing following meetings in the US Congress, an Ukrinform correspondent reports.
"We do not consider it necessary to change the Normandy format and have some sort of parallel track to the Minsk process," he said when asked whether there are plans to change the format to resolve the situation in eastern Ukraine.
At the same time President Poroshenko noted that "really, we discussed greater involvement of our American partners in the Normandy format. We are fully open and we praise these steps".
According to him, the Ukrainian party will also welcome greater participation in the Minsk process, particularly in the Trilateral Contact Group. "We believe it may give a boost, reload and bring fast results," Petro Poroshenko emphasized.
iy