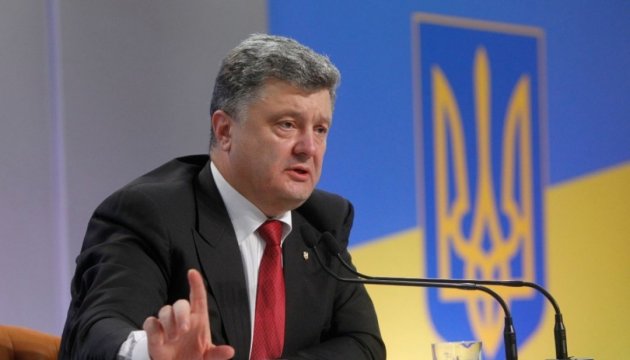 President instructs Government to raise pensions in autumn
President of Ukraine Petro Poroshenko has instructed the Government to raise pensions in autumn and abolish all restrictions for working pensioners.
The President said this at a meeting of the National Council of Reforms dedicated to the pension reform, the press service of the Head of State reported.
Poroshenko emphasized that modernization of pensions can be held already in 2017. "The Government must take fast practical steps that will alleviate suffering of pensioners right now. It is my demand, as of President, and, I am confident, the demand of society," the Head of State noted.
The President believes the minimum pension must be increased this year. "I think we can consider an opportunity to do it not in December, but in November or even October. Please, consider this issue carefully," he said.
Special attention was paid to the limit of pensions for working pensioners and their taxation. "Today, we would like pensioners to keep working. We shouldn't drive them out of their workplaces. I consider it unjustified to limit pensions of the working pensioners and levy a tax on pensions," the Head of State said.
ish