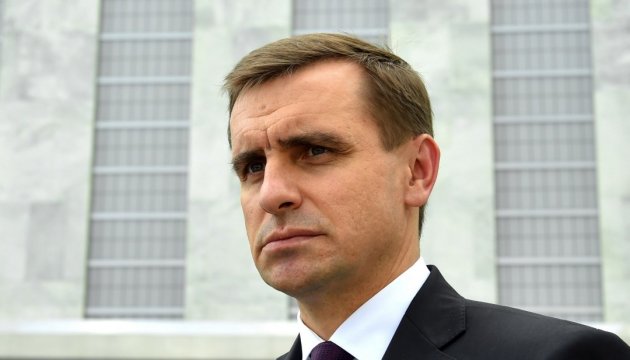 Kostiantyn Yelisieiev: President to sign a decree important for cooperation with NATO
President of Ukraine Petro Poroshenko will soon sign a decree to appoint Ukraine's representative to NATO.
Deputy Head of Presidential Administration Kostiantyn Yelisieiev stated this on 112 Ukraine TV Channel.
"We're very pleased that NATO is now becoming a significant factor in the security of our state. Our President will soon sign a decree to appoint a representative of Ukraine to NATO and thus we will fully develop our cooperation with this Alliance," Yelisieiev said.
He recalled that a delegation of the North Atlantic Council headed by NATO Secretary General will visit Ukraine in early July. "We will talk about ways of cooperation, and let's not forget that today, due to the results of the NATO Summit in Warsaw, held in July last year, NATO has provided a full package of assistance to us," Yelisieiev said.
iy