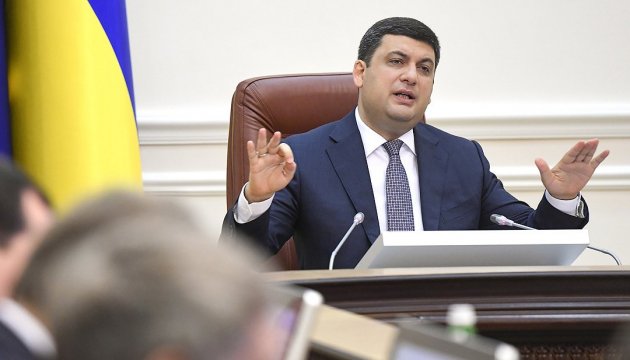 PM Groysman: Ukraine hopes for further USAID assistance in carrying out reforms
Ukraine expects that the US Agency for International Development (USAID) will continue to assist Ukraine in carrying out reforms in the economy and social spheres.
Prime Minister of Ukraine Volodymyr Groysman stated this at a meeting with USAID Acting Administrator Wade Warren, the government's press service reports.
The parties discussed the issue of mutual cooperation in conducting judicial reform and in the anti-corruption policy, and agreed that now it's time for Ukraine to implement the needed changes in the interests of the state and citizens.
"At present we've launched a number of large-scale reforms in the country, and your support is very important to us," the Prime Minister said.
At the same time, he stressed that it is very difficult to introduce changes, as all transformations take place against the background of the war in Donbas and a hybrid war in the economy and information sphere.
"However, we approved the government action program until 2020. The pension reform is a priority one, which we've agreed with the International Monetary Fund and the World Bank. The next step is privatization. In a few weeks, we will present an improved system (of state assets' sale). The pressing, but also very important issue is land reform. And here we've also found the format for holding talks. Also, we are developing medical reform and education reform. These are the five basic reforms at the moment," Groysman summarized.
iy