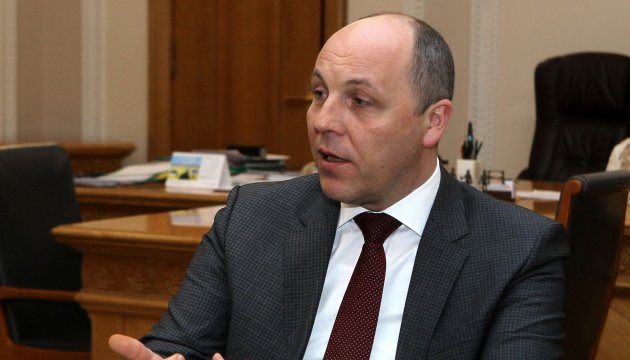 Parubiy, Boldrini discuss world's information security
Speaker of the Verkhovna Rada of Ukraine Andriy Parubiy and President of the Chamber of Deputies of Italy Laura Boldrini discussed reforms in Ukraine and information security in the world.
The meeting took place within the framework of the working visit of Parubiy to Italy, the press service of the Verkhovna Rada informed.
According to the speaker, authors of fake news use achievements that the EU has created - freedom of speech and freedom of information, and it is necessary to stop fake news that propagate hate.
In turn, Boldrini stressed that fake news were present in the entire information space, in political debates, they could neutralize democratic gains, compromise the reputation of European politicians.
During the meeting, Parubiy also informed the Italian parliamentarians about the progress of reforms in Ukraine, the situation in the east of the country and noted the need for strengthening of inter-parliamentary cooperation "to combat key challenges".
In addition, the chairman of the Verkhovna Rada thanked Italy for the important contribution to the provision of the visa-free regime to Ukraine.
ish