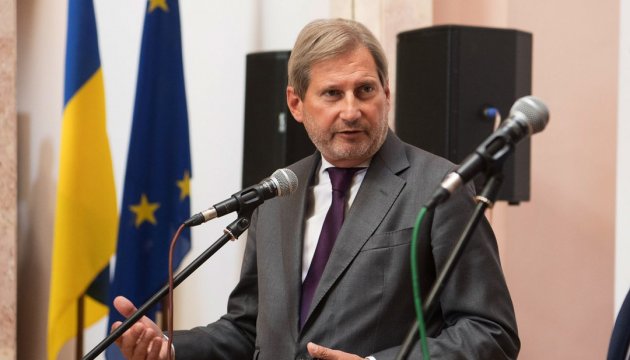 EU Commissioner Hahn to visit Ukraine to discuss fight against corruption, decentralization and aid to Donbas
EU Commissioner for Neighbourhood Policy and Enlargement Negotiations Johannes Hahn will make a visit to Ukraine on June 1-2.
During the visit, the Commissioner will get acquainted with the progress in tackling corruption, carrying out decentralization reform and discuss assistance to eastern Ukraine. Mr. Hahn will visit Kyiv, Dnipro and Mariupol, an Ukrinform own correspondent in Brussels reports.
"My program makes a number of important signals: the reforms bring real results. Visa liberalization and the Association Agreement are one of these results. The reforms should continue, especially in tackling corruption. The social and economic reforms are also vital, in particular, health care reform, land reform and creation of better business environment," Hahn said on the eve of his visit to Ukraine.
ol