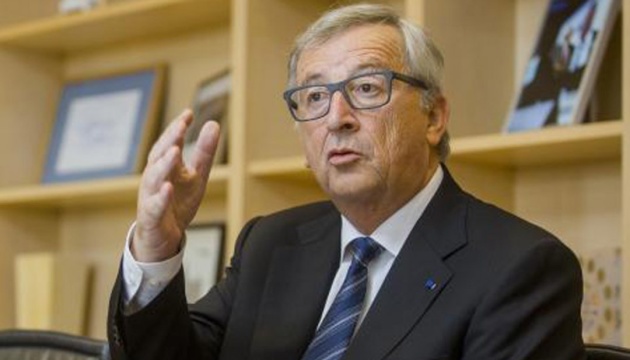 Juncker hopes that EU, Ukraine to finally complete Association Agreement ratification in July
The European Union hopes that the completion of the Ukraine-EU Association Agreement ratification will be held in July during a bilateral summit that will mark the next step to strengthen the partnership between the parties for the European future of the state.
European Commission President Jean-Claude Juncker said this in his statement on the vote in the Dutch Senate on the ratification of the Association Agreement between the European Union and Ukraine, an Ukrinform correspondent reported.
"Today's vote in the Dutch Senate sends an important signal from the Netherlands and the entire European Union to our Ukrainian friends: Ukraine's place is in Europe. Ukraine's future lies with Europe," the President of the European Commission said.
Juncker thanked the Dutch government and the leadership of other parties for their efforts in bringing this process to a positive conclusion. "Our Association Agreement, including the Deep and Comprehensive Free Trade Area component, is now one step closer to being ratified. I would like to see the process now being finalised swiftly, in time for the EU-Ukraine Summit in July," he said.
The President of the European Commission noted that the Association Agreement had already increased trade between parties, brought increased prosperity for entrepreneurs, helped to initiate and consolidate a number of reforms in Ukraine, and brought new opportunities to European Union and Ukrainian citizens alike.
ish