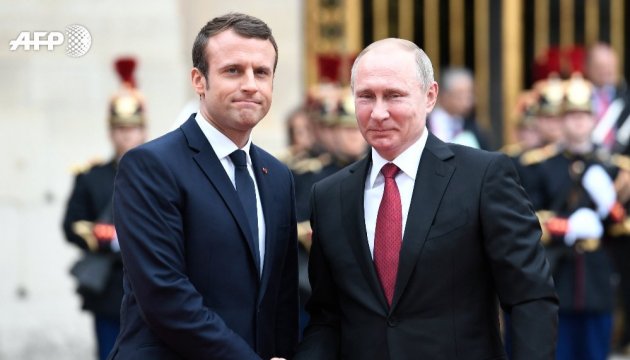 Macron meets Putin in Versailles. Video
A bilateral meeting of French President Emmanuel Macron and Russian President Vladimir Putin has started in Versailles.
The French leader met the Russian president in front of the Versailles palace with a perfunctory handshake, and the presidents left for one-on-one meeting, an Ukrinform own correspondent reports.
According to the program of the visit, Macron and Putin will also take part in the working dinner and hold a joint press conference.
The situation in Syria and Russian military aggression against Ukraine are the main issues on the agenda.
Dans notre collection de poignées de main, voici la dernière : Emmanuel Macron et Vladimir Poutine à Versailles #AFP pic.twitter.com/5g6O6Rcv8l

— Agence France-Presse (@afpfr) 29 мая 2017 г.
ol