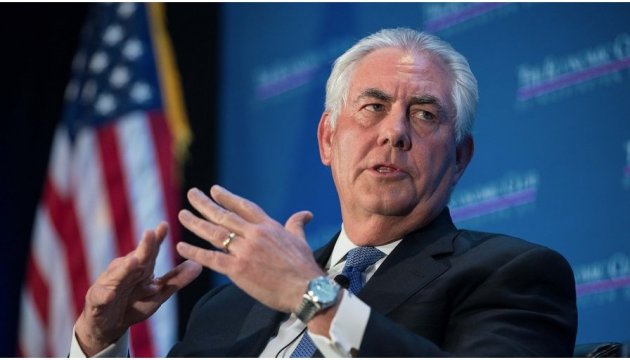 Trump administration plans to restart Ukraine peace process – Washington Post
In their Oval Office meeting in March, President Trump told German Chancellor Angela Merkel that the Ukraine crisis was Europe's responsibility and that the United States wouldn't get heavily involved. Only two months later, the Trump administration is reversing course and planning to re-engage on Ukraine in a significant way.
This has been said in an article published by the Washington Post, referring to two officials and experts briefed on the discussion.
"For Secretary of State Rex Tillerson, who is leading the behind-the-scenes effort, Ukraine is where Trump's so-far thwarted plan to improve U.S.-Russian relations can be kick-started. Although still in its early stages, Tillerson's idea is to restart a version of the peace negotiations that the Obama administration was engaged in last year, hoping that new circumstances and personalities might produce better results, according to U.S. officials and outside experts," the report reads.
Despite the fact that the White House and State Department declined to comment, U.S. officials and others confirmed that Tillerson has had multiple discussions about the way forward with Russia Foreign Minister Sergei Lavrov.
As the newspaper writes, there is also a robust interagency process to chart the new strategy, and the office of Vice President Pence is also involved.
Tillerson is looking to tap a special envoy at the State Department to manage and lead the new Ukraine effort. That new envoy would reinvigorate the U.S.-Russian diplomatic channel with Vladislav Surkov, known as the Kremlin's "gray cardinal."
President Barack Obama's assistant secretary of state for Europe, Victoria Nuland, was ultimately unable to make progress through that channel last year.