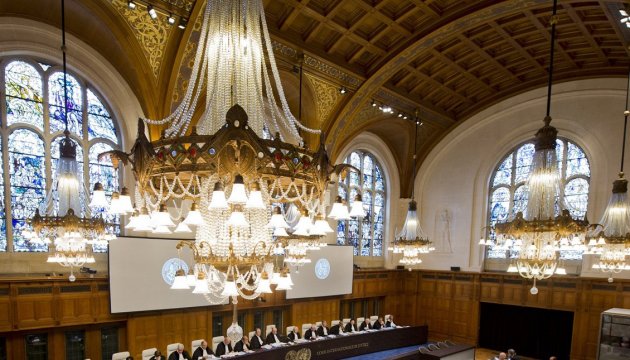 Ukraine to submit memorandum to ICJ within lawsuit against Russia by June 12, 2018
Ukraine should submit a memorandum in the Ukraine v. Russia case to the International Court of Justice by June 12, 2018.
Deputy Foreign Minister of Ukraine Olena Zerkal wrote this in her article for DT.UA.
"Last week, the Court determined the dates for submission of the memorandum by Ukraine (June 12, 2018) and the counter-memorandum by the Russian Federation (July 12, 2019). They will contain the entire scope of evidence and arguments of the sides in the case," she wrote.
Zerkal noted that the ICJ's ruling on provisional measures "is not the end of the case." A full consideration of the case will take several years, she added.
March 6, the International Court of Justice in The Hague started the consideration of the lawsuit of Ukraine seeking to punish Russia for support of terrorists in eastern Ukraine and discrimination in Crimea.
April 19, the International Court of Justice in The Hague did not indicate provisional measures against Russia in accordance with the International Convention for the Suppression of the Financing of Terrorism (ICSFT) but ruled to apply provisional measures against Russia under the International Convention on the Elimination of All Forms of Racial Discrimination (CERD).
ol