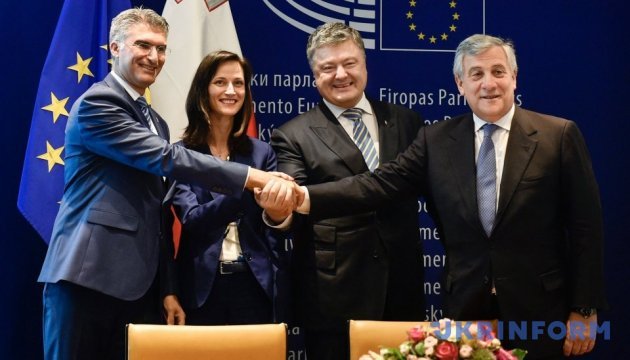 Visa-free regime for Ukraine with EU finally approved in Strasbourg
On Wednesday, May 17, in Strasbourg, President of Ukraine Petro Poroshenko took part in the signing ceremony of the legislative act on abolishing visa requirements for Ukrainians for short-term trips to the countries of the European Union and the Schengen zone.
The document was signed by President of the European Parliament Antonio Tajani and Minister for Home Affairs and National Security of Malta Carmelo Abela.
As expected, the visa-free travels for Ukrainian citizens are to come into force on June 11.