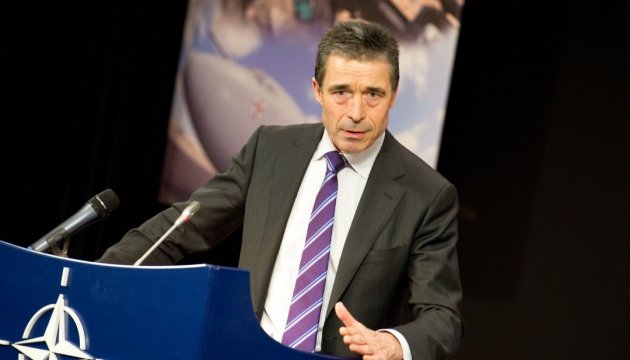 Some Ukrainian reforms would be difficult for western governments to implement – Rasmussen
The reforms in Ukraine are even more ambitious than in some developed countries of the Western Europe.
Former prime minister of Denmark and ex-NATO Secretary General Anders Fogh Rasmussen said this in an exclusive interview with Ukrinform own correspondent in Brussels.
"The Ukrainian government has instigated more reforms in the past three years than in the previous 23 years. If you compare where Ukraine was before and where it is now, there is an unquestionable progress. There is of course more to do, but we should not forget how far Ukraine has come in a relatively short time," Rasmussen said, who is currently also the External Policy Adviser to President of Ukraine.
Rasmussen noted that some of these reforms were unpopular but in the long run they would bring real benefits for Ukraine and for the Ukrainian people.
"Conversely, the west must recognise when Ukraine is making reform progress, and understand how difficult some of these reforms have been. Some steps would be difficult for western governments to implement yet the Ukrainians are proceeding – for example, the open registry of properties is far more transparent than what we have in Western Europe," Rasmussen noted.
ol