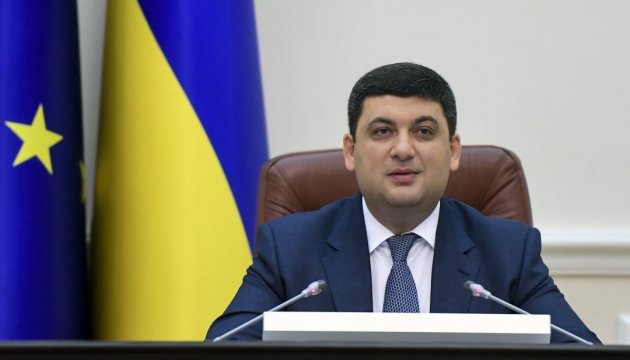 Groysman to pay a three-day visit to Israel
Prime Minister of Ukraine Volodymyr Groysman will pay an official visit to the State of Israel on May 14-16.
This has been reported by the Governmental portal.
"The key topics of the talks are the introduction in Ukraine of the best practices of Israel in the field of agricultural production and health system reform, establishment of cooperation in the high-tech industry," the press service of the Cabinet of Ministers noted.
The agenda of the visit of the head of the Ukrainian government envisages negotiations with Israeli Prime Minister Benjamin Netanyahu, President Reuven Rivlin and Speaker of the Knesset Yuli-Yoel Edelstein. In addition, Groysman will meet with Agriculture Minister of Israel Uri Ariel and will visit the Volcani Agricultural Research Organization of the Ministry of Agriculture and Rural Development.
During the visit, a number of bilateral documents will be signed, including the Memorandum on Cooperation between the Ministries of Health of Ukraine and Israel, the Memorandum on Exchange of Statistical Data between Customs Administrations of Ukraine and the State of Israel, the Joint Declaration between the Cabinet of Ministers of Ukraine and the Government of the State of Israel on Cooperation in Prevention of Emergency Situations and Elimination of their Consequences, as well as the Implementation Protocol in the Intergovernmental Agreement on Temporary Employment of Ukrainian Workers in Some Sectors of Labor Market of the State of Israel.
ish