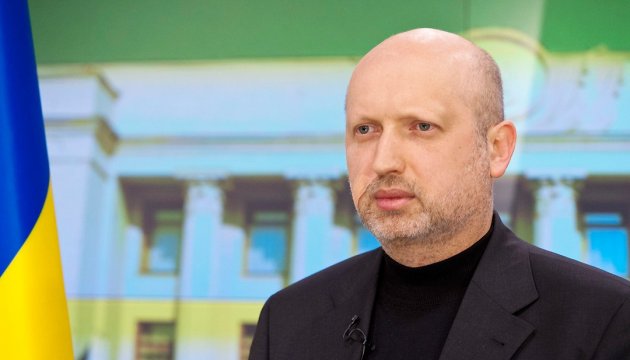 Turchynov's address on occasion of Day of Remembrance and Reconciliation
Secretary of the National Security and Defense Council Oleksandr Turchynov is convinced that Ukrainians will win the current Patriotic War against the Russian aggressor.
He said this in an address on the occasion of the Day of Remembrance and Reconciliation, the press service of the National Security and Defense Council reports.
"Today, the whole world commemorates the Day of Remembrance and Reconciliation, when we recall those people, those tens of millions who fell victims to the Second World War. We remember and honor all the heroes who gave their lives defending Ukraine from fascism and Stalinism!" Turchynov stressed.
The NSDC secretary noted that over 14 million Ukrainians were burned in the crucible of this terrible war. They perished at the fronts, died of starvation and diseases, were taken out from their Homeland.
"After decades of peace, fighting is once again waged in Ukraine, and Crimea is occupied because of the aggression of the Russian Federation, the East of our country is burning. The parallels between the events in Europe in the late thirties of the previous century and the present are obvious: the behavior and motivation of the aggressor at all times remain the same," Turchynov said.
He has stressed that it is impossible to appease, and the civilized world must decide whether to wait for the aggressor's next step or to stop it.
"We gave an answer to this question long ago. This war has also become Patriotic for us because we are defending our Homeland, our Ukraine! I am confident that we will honorably make our way - the way to victory!" the NSDC secretary said.
ish