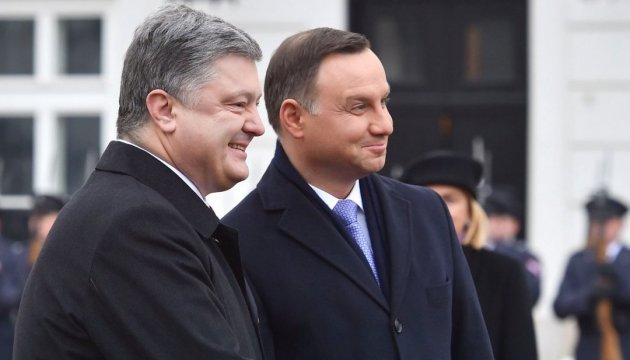 Poroshenko, Duda agree to coordinate steps on legalization of all burial sites in Ukraine and Poland
President of Ukraine Petro Poroshenko held a phone conversation with President of Poland Andrzej Duda.
The Head of State congratulated the President of Poland on the 226th anniversary of the Constitution of Rzeczpospolita, the President's press service reported.
In the context of commemoration of the 70th anniversary of the "Vistula" operation, President Petro Poroshenko expressed hope that the Polish government will adhere to the position of resolute condemnation of this crime of the communist regime that resulted in forced resettlement of 140 thousand Ukrainians.
The President condemned the incident on dismantling the Ukrainian monument that took place on April 26 in Hruszowice village near Przemyśl.
In his turn, Andrzej Duda promised to consider this incident personally and assess it properly in order to prevent the recurrence in the future.
The parties agreed to coordinate steps on legalization of all burial sites both in Ukraine and Poland to ensure their proper protection at the state level under the bilateral agreement on preservation of memorial sites.
Petro Poroshenko invited Andrzej Duda to make a visit to Ukraine this year.
ish