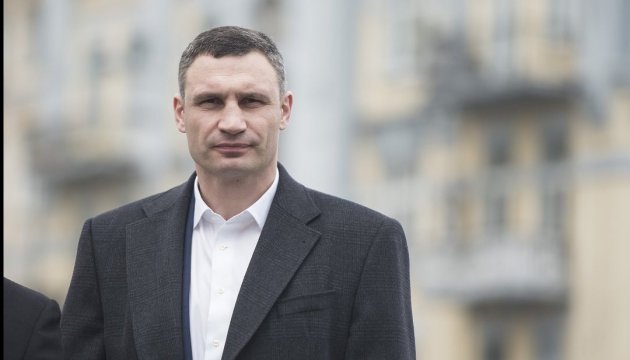 Kyiv mayor: Further construction of Podilsko-Voskresenskyi bridge to cost about EUR 350 mln
The expert examination conducted by German specialists showed that the Podilsko-Voskresenskyi bridge was in reasonably good condition and the cost of further construction would be EUR 350 million.
Kyiv Mayor Vitali Klitschko has stated this on Kyiv TV channel, the mayor's press service reports.
"It was the first visit by German Federal Minister of Transport and Digital Infrastructure Alexander Dobrindt to Kyiv. He looked over the bridge and handed the expert evaluation findings, which were prepared by the German side. I would like to remind that the German side allocated EUR 200 thousand to carry out this expert examination," Klitschko said.
According to the expert evaluation findings, the Podilsko-Voskresenskyi bridge is in reasonably good condition and the estimated cost of its further construction is EUR 350 million. In the next few months, meetings with potential investors are expected to be held with the assistance of the German side.
mk