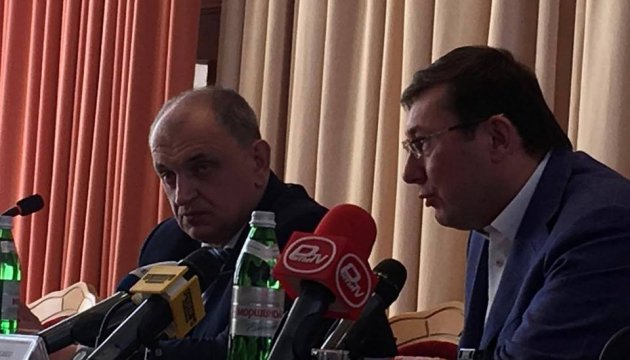 Prosecutor General Lutsenko introduces new prosecutor of Rivne region (photo)
Prosecutor General of Ukraine Yuriy Lutsenko has introduced newly appointed prosecutor of Rivne region, Bohdan Podubynsky.
Lutsenko's press secretary Larysa Sarhan wrote this on Facebook.
"Prosecutor General Yuriy Lutsenko today in Rivne has introduced the new prosecutor of the region. Bohdan Podubynsky replaces Oleh Sobol, who has been transferred to Chernivtsi region," reads the report.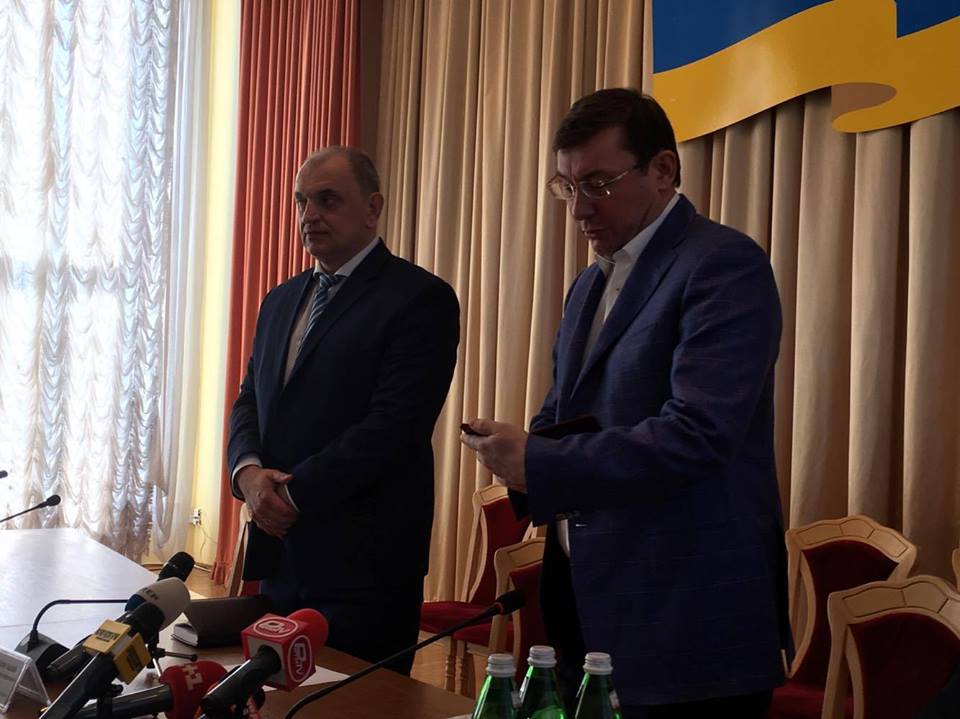 When introducing the new head of the regional prosecutor's office, Lutsenko noted that a "technical replacement" took place because Chernivtsi region now needs serious actions to fight against local mafia.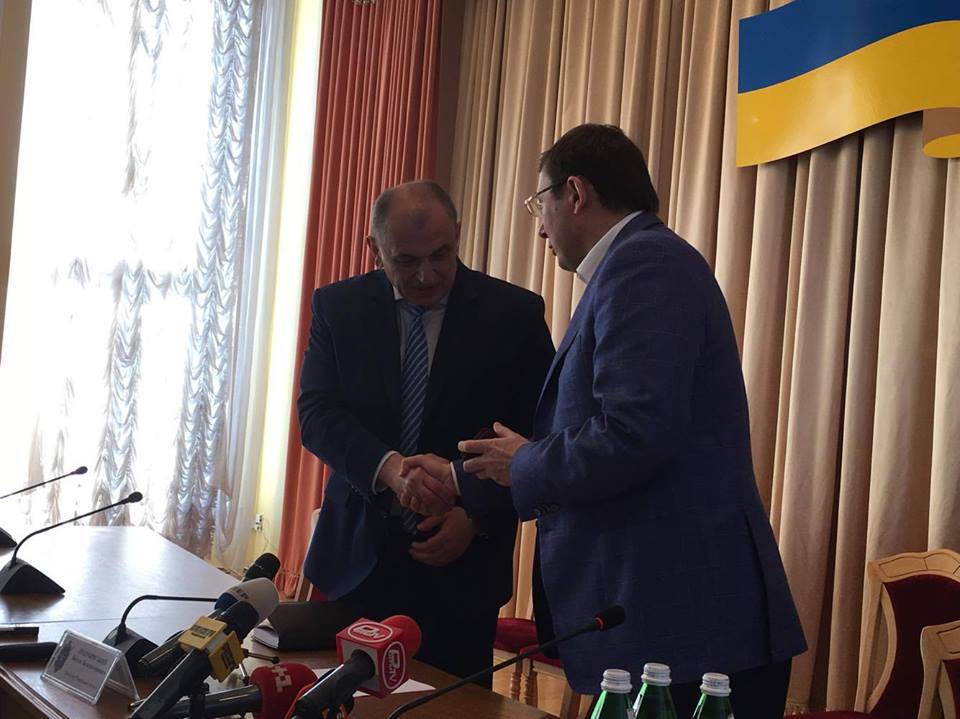 Prior to this appointment, Podubynsky served as first deputy prosecutor of Lviv region. He also worked as prosecutor in Kherson region and first deputy prosecutor in Ternopil region.
iy