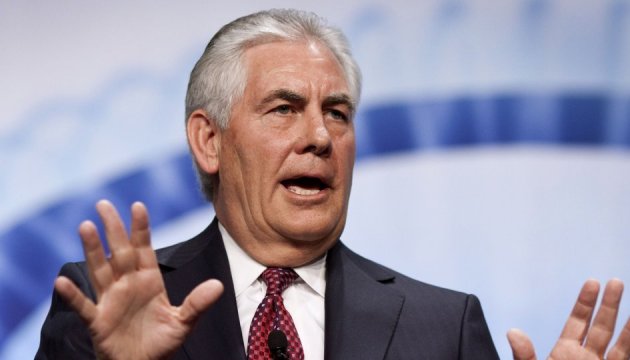 Tillerson calls condition for improving Russian-U.S. relations
The relations between the U.S. and Russia cannot be improved until the Russian side makes progress in implementation of its obligations under the Minsk agreements and stops violence in Ukraine.
U.S. Secretary of State Rex Tillerson said this at a press conference with Russian Foreign Minister Sergey Lavrov in Moscow on Wednesday, an Ukrinform correspondent reported.
"As for the Minsk agreements, we believe that Russia can make progress in implementation by de-escalating violence and taking steps to withdraw separatist armed forces and heavy weapons so that OSCE observers can fulfill their role," he said.
According to Tillerson, the situation in Ukraine will remain an obstacle to improvement in relations between the U.S. and Russia until full progress is made on the Minsk accords.
ish