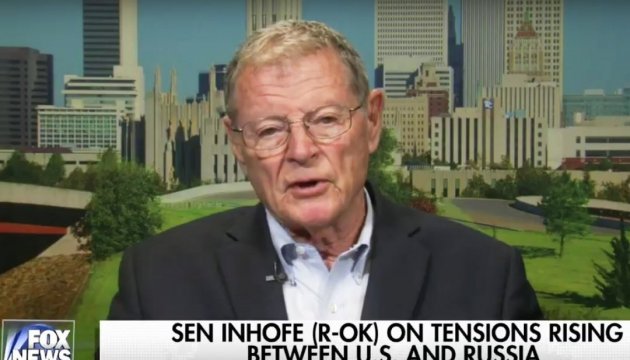 U.S. Senator Inhofe: Russia killed people in Ukraine, knowing previous U.S. Administration would not send defensive weapons
U.S. Republican Senator Jim Inhofe said that the times of Russia's impunity for crimes against Ukrainians had passed.
The Senator said this on the air of Fox News.
Inhofe noted that Russians loved the period of Barack Obama presidency because they could do anything they want.
He also urged to draw attention to the situation in Ukraine. "They [Russia] came in there and started to kill those people, knowing that our Administration would not send defensive weapons to Ukraine. Now, of course, it's a different game in town. So I think that they now have a new respect for us and it is going to be reflected in much better relationship," Senator Jim Inhofe said.
ol