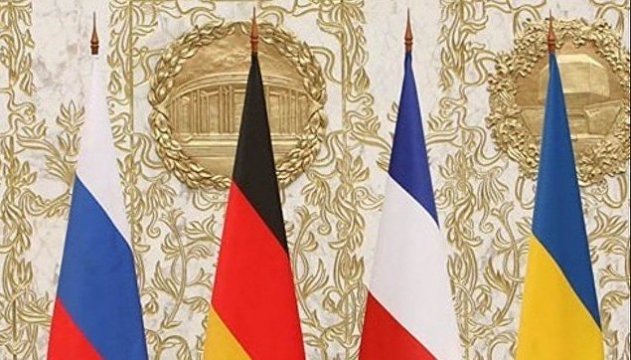 Participants in 'Normandy format' meeting call on Russia to unblock release of hostages
April 6, 2017, the meeting in the Normandy format at the level of diplomatic advisors of leaders of Ukraine, Germany, France and Russia took place in Minsk.In the course of the consultations, the parties discussed key aspects of the Minsk agreements' implementation and highlighted the priority of fulfilling their security components.
This is reported by the press service of the Head of State.
"The Ukrainian, German and French parties decried violation of ceasefire regime, introduced on April 1, 2017 pursuant to the decision of the Trilateral Contact Group of March 29, 2017, by Russia-backed militants. The parties stand for immediate consolidation of ceasefire in Donbas. Proper implementation of the arrangements as regards withdrawal of heavy weaponry was also discussed," the statement reads.
As noted, special emphasis was laid on ensuring security of the OSCE SMM in Donbas and unhindered access to all occupied territories. The Russian side was urged to take every necessary effort to prevent militants from intimidating the Mission's observers. It was underscored that the SMM must have every opportunity to fulfill its mandate completely.
"Ukraine, Germany and France called on Russia to unblock the process of liberation of hostages in Donbas, particularly on the eve of Easter. It was once again emphasized that the liberation of hostages requires immediate solution," the statement says.
ol