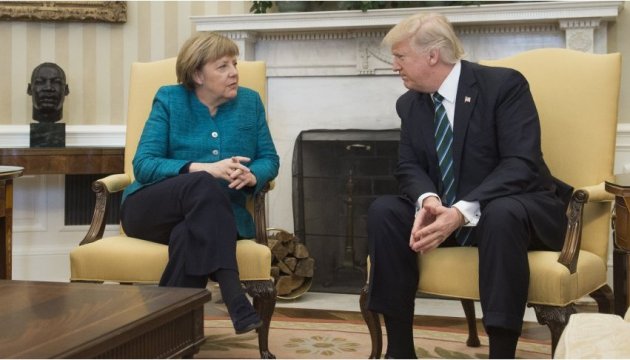 Trump, Merkel by phone discuss several issues, including conflict in eastern Ukraine
U.S. President Donald Trump and German Chancellor Angela Merkel during a phone conversation discussed the situation in the conflict zone in eastern Ukraine and the situation in Afghanistan.
This has been reported by Reuters with a reference to the White House.
"The leaders pledged close cooperation and coordination on these and other issues," reads the report.
As earlier reported, on March 18, U.S. President Donald Trump spoke about the Ukrainian issue with German Chancellor Angela Merkel, however, following the meeting the parties didn't disclose certain details of their talk.
At the same time, Merkel stated that Trump supported the Minsk process. She stressed that the Minsk process is a good basis for resolving the situation, but, unfortunately, the settlement has not been completed.
iy