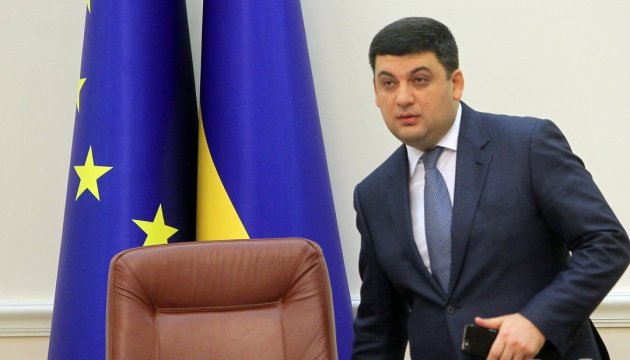 PM Groysman hopes for adoption of bill on financial investigation service in near future
Prime Minister of Ukraine Volodymyr Groysman hopes for prompt adoption of a draft law on the establishment of the financial investigation service, prepared by the Finance Ministry and approved by the Government.
He said this during the meeting with the leaders of the largest business associations and the business ombudsman with participation of the President of Ukraine, the Government portal reports.
"It is important for us to continue the reform of the State Fiscal Service and move on to the establishment of a modern financial investigation service. I think that the relevant parliament's committee and the Finance Ministry will finalize the draft law to complete the process [of establishment of the financial investigation service] in the near future," Groysman said.
He stressed that the work of the service would become a component of transformations in the country and would change the business environment.
ol