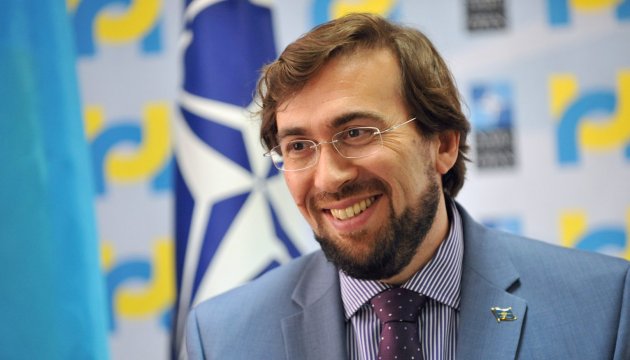 Head of NATO Representation to Ukraine dispels myth of 'Russian veto'
Head of the NATO Representation to Ukraine Alexander Vinnikov has stated that Russia has long been using the myth which holds that Moscow can prevent Ukraine from exercising its right to chart its own foreign policy course.
Mr. Vinnikov said this at the international roundtable meeting "Overcoming myths about NATO: Agenda 2020", an Ukrinform correspondent reports.
"I would like to focus on the myth that Russia allegedly has a legitimate right to veto Ukraine's foreign and security policy choices, for example by demanding guarantees that Ukraine will not join NATO. This myth has been being used actively not only in the Russian media but in your country [Ukraine] as well. This myth contradicts the fundamental principles of international law. Every country has the right to choose whether or not to belong to international organizations," Vinnikov said.