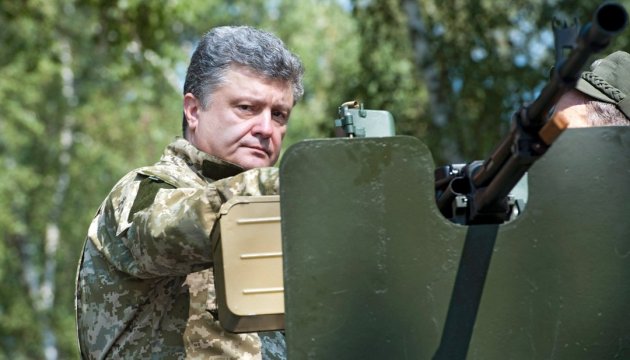 President: NSDC to consider concept of reformation of Security Service of Ukraine
President Petro Poroshenko informed that the National Security and Defense Council of Ukraine will soon consider a concept of reformation of the Security Service of Ukraine taking into account the best practices of the EU and NATO countries.
The President said this during festivities on the occasion of the 25th anniversary of the Security Service of Ukraine, the press service of the Head of State reported.
Poroshenko has emphasized that the Security Service of Ukraine will remain the leading counterintelligence body of the state.
According to Petro Poroshenko, society expects prompt and responsible reaction to all the challenges from the Security Service. That is why increasing transparency of the Service and building up social trust in it is becoming increasingly topical.
The Head of State has assured that the issue of social protection of the Security Service officials is under his personal control. "In this context, I would like to emphasize that the state authorities have resources to support their defenders even in the most difficult economic conditions," the President said.
ish