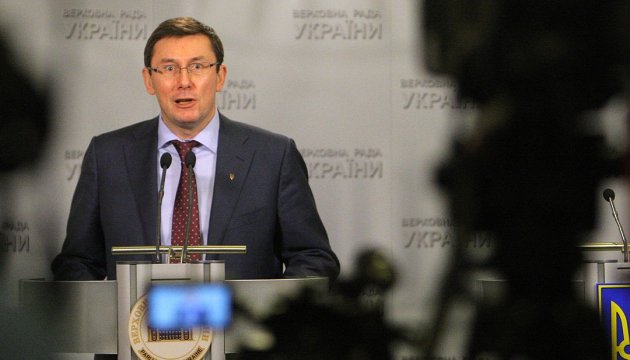 Murder of Voronenkov: Ukraine's Prosecutor General accuses Russia of 'demonstrative execution of witness'
Prosecutor General of Ukraine Yuri Lutsenko has described the murder of former member of the Russia's State Duma Denis Voronenkov as "a demonstrative execution of a witness."
He wrote this on his Facebook page.
"Former member of the Russia's State Duma Denis Voronenkov has been killed in the center of Kyiv in broad daylight. Voronenkov gave extremely important testimony to the investigators of the military prosecutor's office. It is typical of the Kremlin to execute a witness," Lutsenko wrote.
At the same time, the Prosecutor General noted that Voronenkov was not the only witness among the high-ranking Russian officials.
In turn, former Russian State Duma member Ilya Ponomaryov wrote on Facebook that Voronenkov had been on his way to a meeting with him.
As reported, Denis Voronenkov, a former deputy of Russia's State Duma was shot dead near the Premier Palace Hotel in the center of Kyiv this afternoon. Voronenkov left Russia in the autumn of 2016 because of criminal prosecution. In December, he received Ukrainian citizenship. He is a witness in the treason case against former Ukrainian President Viktor Yanukovych.
ol