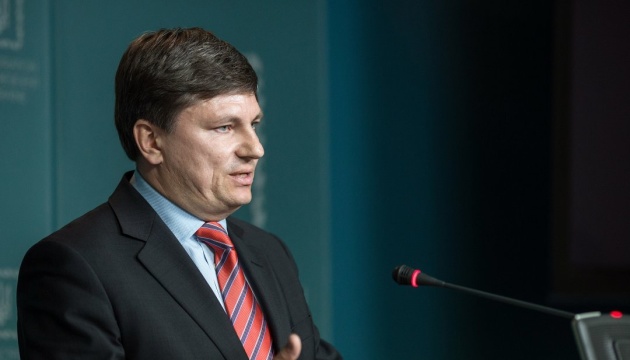 President's representative outlines conditions for termination of Donbas blockade
Representative of President Poroshenko in the Verkhovna Rada of Ukraine Artur Herasimov has outlined conditions for termination of the economic blockade of Donbas.
Herasimov stated this on the air of Ukrainian TV program on Monday evening.
"The blockade could be terminated under three conditions: complete ceasefire, removal of heavy weaponry and return of enterprises under Ukrainian jurisdiction," he said.
The President's representative added that all those points were included in the Minsk agreements, which Ukraine fully fulfilled.
Herasimov also rejected the assertion that the decision of the National Security and Defense Council of Ukraine to introduce the official blockade was a spontaneous response of the authorities to the blockade of trade with the occupants, which had been conducted by the ATO veterans for almost two months already.
ol