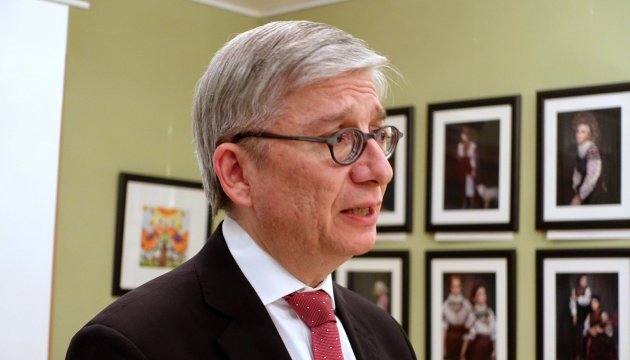 Ukrainian World Congress reminds of Russian imperialism threat
Russian imperialism poses a very serious threat to peace and stability in the world.
This opinion was expressed by President of the Ukrainian World Congress, Eugene Czolij, an Ukrinform correspondent reports.
"The Ukrainian World Congress highlights the very serious threat of Russian imperialism to peace and stability in the world," Czolij said.
He also called on Ukraine's partners to help regain Ukraine's control over Crimea. "The UWC calls upon the international community to firmly continue to uphold the return to Ukraine of illegally occupied Crimea and the territorial integrity of Ukraine, which today remains the outpost that prevents the advance of the aggression of the Russian Federation," the UWC President stressed.
ol