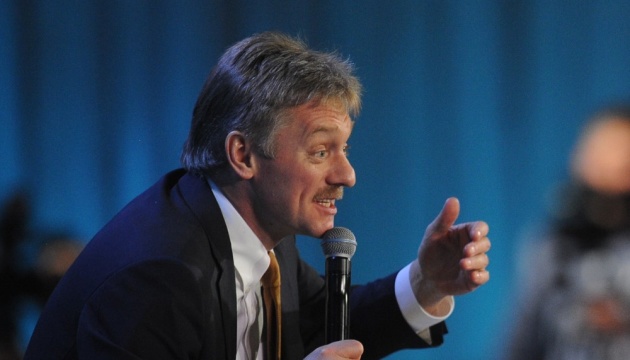 No scenario of 'DPR/LPR' integration into Russia, Peskov assures
Russian President's Spokesman Dmitry Peskov has stated that the Kremlin does not consider the scenario of integration of the so-called "DPR" and "LPR" into the Russian Federation.
He said this to journalists on Friday, Interfax reports.
"You know that different discussions are going on, you know the stance that has been repeatedly voiced by the representatives of Donbas, but there are no written scenarios on this matter," Putin's press secretary said.
At the same time, he stated that "Russia has always been interested in the united, predictable and prosperous Ukraine at our borders."
However, Peskov added that the Kremlin was not going to revoke the recognition of "passports" of so-called "Donetsk People's Republic" and "Luhansk People's Republic".
ol