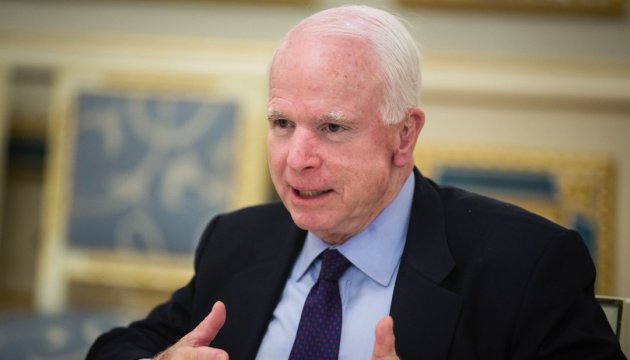 John McCain: Nasirov's arrest is 'positive step forward' in fight against corruption in Ukraine
U.S. Senator, Chairman of the Senate Armed Services Committee John McCain considers the arrest of Chairman of the State Fiscal Service of Ukraine Roman Nasirov is "a positive step forward for the Government of Ukraine in its fight against the corruption."
The corresponding statement was released on the website of the politician.
"The arrest of Roman Nasirov, Ukraine's top tax official and director of the State Fiscal Service, pending embezzlement charges is a positive step forward for the Government of Ukraine in its fight against the corruption," the Senator noted.
In his opinion, the arrest of Nasirov is an example of successful work of the National Anti-Corruption Bureau of Ukraine (NABU).
"The National Anticorruption Bureau (NABU) has done commendable work on this investigation and in its tireless efforts to tackle official corruption. This success highlights the importance of NABU's independent investigative work as well as the value of establishing a specialized anti-corruption court to ensure the integrity of verdicts," McCain underscored.
U.S. Senator added that Ukraine's long-term stability and success depended on its commitment to reform, including strengthening rule of law and fighting corruption. "I commend the Government of Ukraine on its progress and encourage it to continue its anti-corruption efforts," McCain stated.
ol