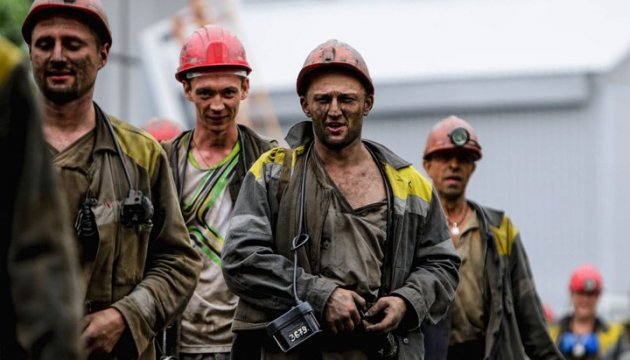 Coal miners of Lviv region planning to hold pickets
The coal miners of Chervonohrad in Lviv region have stated they will stop shipping coal to consumers and will start picketing the regional Economic Court, where a case on unblocking the account of state-run Lvivvuhillia enterprise will be considered.
Mykhailo Volynets, Chairman of the Independent Trade Union of Coal Miners of Ukraine, wrote this on his Facebook page.
He also slammed Lviv Regional State Administration Head Oleh Syniutka, who had earlier met with the coal miners, and noted that during this meeting the coal miners heard "not a single word about wages, or labor safety" from the authorities.
As earlier reported on March 2, at 12.46 p.m., a rock collapsed because of an explosion at the Stepova coalmine. A total of 172 miners were on shift, including 34 miners at a depth of 550 meters when the explosion ripped through the mine. According to the National Police, eight coal miners were killed, 23 were taken to a hospital.
The investigation into the accident is under way.
iy