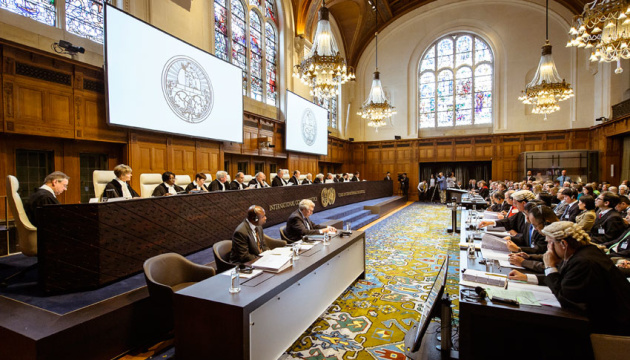 Russia's representative in The Hague: Case brought by Ukraine against Russia beyond court's jurisdiction
The Russian Federation denies the legal and factual basis for the indication of provisional measures by the International Court of Justice, which Ukraine insisted on during the first day of hearings of a case launched by Ukraine against Russia in The Hague.
Roman Kolodkin, director-general of the legal department of the Russian Foreign Ministry, has stated this during today's hearings, an Ukrinform correspondent reports.
"The Russian Federation strictly adheres to its obligations in both cases [on the violation of the International Convention for the Suppression of the Financing of Terrorism and the International Convention on the Elimination of All Forms of Racial Discrimination], which are now brought by Ukraine. As it does not mean that, as Ukraine suggested yesterday, we must somehow accept the order regarding provisional measures. We see no legal or factual basis for such measures," Kolodkin said.
He also accused Ukraine that in its lawsuit against Russia it allegedly "wants to unite two different situations, governed by various legal tools" and "to involve the court in relations between Russia and Ukraine, which are clearly beyond the jurisdiction of this case".
As reported, Ukraine filed a lawsuit at the International Court of Justice on the indication of provisional measures in order to hold Russia responsible for supporting terrorism in eastern Ukraine and discrimination against ethnic Ukrainians and Crimean Tatars in occupied Crimea. The provisional measures will allow the Court to prevent the deterioration of the situation, and, most importantly, to protect the civilian population during the period required for examination of the case.
Today, March 7, in line with the regulations of the International Court of Justice, Russia presents its arguments within the case of Ukraine v. Russian Federation.
iy