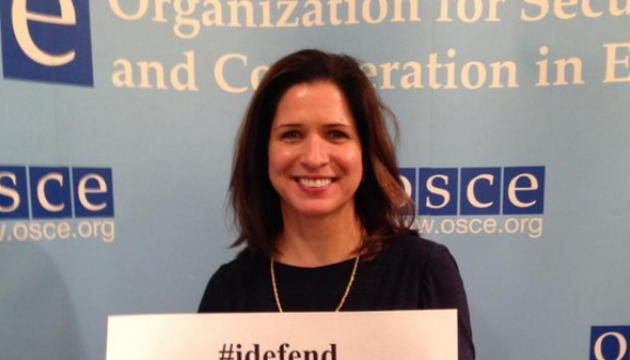 Washington calls on Moscow to release all Crimean political prisoners
The United States calls on Russia to release Mykola Semena, Oleg Sentsov, Oleksandr Kolchenko, Oleksandr Kostenko and other political prisoners, persecuted by the Kremlin regime.
An appropriate statement was made by U.S. Chargé d'Affaires to the OSCE Kate Burns at the meeting of the OSCE Permanent Council in Vienna on Thursday, an Ukrinform correspondent reports.
"February 28, Ukrainian journalist Mykola Semena appeared before the court – without the presence of international observers – on dubious charges of 'undermining the territorial integrity of Russia through the media' after he had written articles criticizing the Russian occupation of Crimea and the actions of the occupying power," Burns recalled.
"The US again appeals to the OSCE with the request to monitor the trial of Mr. Semena. We also call on the Russian authorities to revoke the false accusations against Mykola Semena and release him, as well as all other Ukrainians who were arrested by Russia for political reasons," the U.S. diplomat said.
In this regard, Burns mentioned other "Crimean political prisoners", including Oleg Sentsov, Oleksandr Kolchenko, Oleksandr Kostenko and many others, who are now serving their sentence in the remote Russian penal colonies because of their denial of Russian occupation.
ol