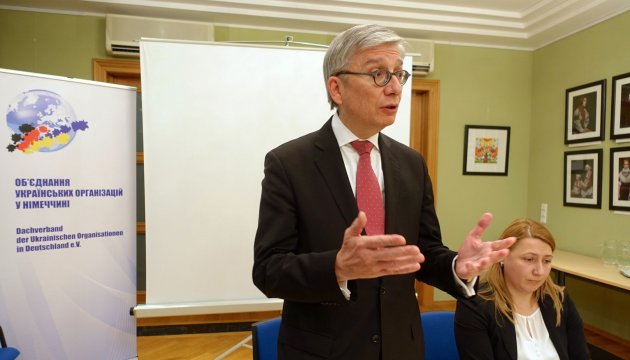 Ukrainian World Congress urges international community to strengthen support for Ukraine and to step up pressure on Russia
The international community should increase support for Ukraine in its opposition to Russian aggression.
This has been reported by President of the Ukrainian World Congress Eugene Czolij, an Ukrinform correspondent reports.
"The Ukrainian World Congress honors the memory and victory of the Heroes and participants of the Revolution of Dignity, particularly the Heavenly Hundred, and urges the international community to strengthen its support for the Ukrainian people and thereby, ensure that their voices have been heard," the UWC President stated.
According to the Ukrainian World Congress, the continued Russian aggression proves the need to step up pressure on the Russian Federation. "As the hybrid war of the Russian Federation against Ukraine continues to claim the lives of brave soldiers and innocent civilians alike on an almost daily basis, and a rampant disinformation campaign aims to discredit Ukraine and its people, the international community must understand the significance of not only maintaining support for Ukraine, but increasing pressure on the Russian Federation to withdraw its troops from Ukrainian territory," reads a statement.
ish