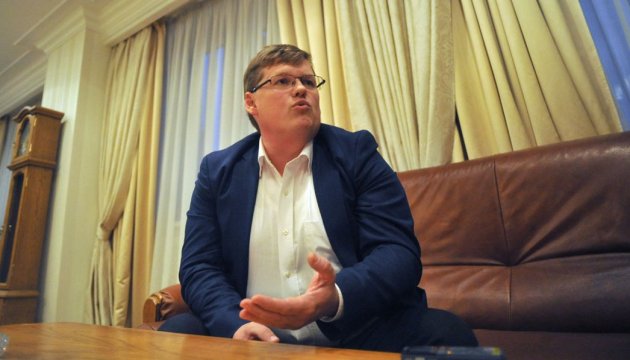 Vice PM Rozenko: Plan of pension reform not yet agreed with IMF
Vice Prime Minister of Ukraine Pavlo Rozenko says that Government has not yet developed a plan of pension reform.
"As of today, there is not a single government version of pension reform, especially the government's version that would have been already agreed with the IMF," said Rozenko on 112 TV Channel.
He stressed that at present a comprehensive work is underway on the development "of those options of the pension reform that is needed for Ukraine and Ukrainians."
"We, the Ukrainian government, the Ukrainian authorities as a whole, will carry out pension reform. But not for the IMF, not for the sake of the IMF, but we will carry out pension reform for the sake of our Ukrainians, for the sake of improving the quality and standards of life of our citizens. So today we're on the same side of interests of the implementation of pension reform - Government and society," the vice prime minister said.
Earlier, Vice Prime Minister Rozenko said that the Ukrainian government didn't intend to raise the retirement age in Ukraine.
iy