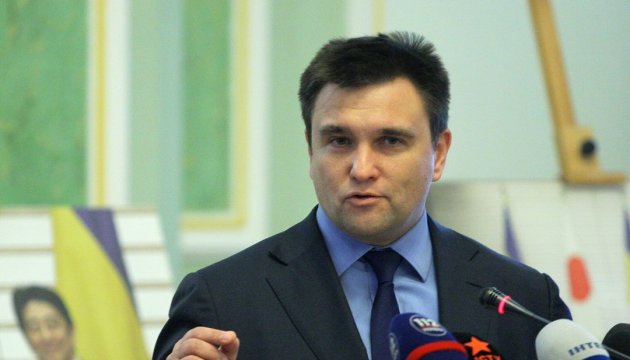 Pavlo Klimkin says meetings with U.S. Administration representatives may take place in February
Minister of Foreign Affairs of Ukraine Pavlo Klimkin says meetings with representatives of U.S. President Donald Trump's Administration may be held during a visit of the Ukrainian delegation to the United State in February, where Ukraine will assume the presidency of the UN Security Council.
When asked by reporter about the plans for first official meetings with the new U.S. Administration, Pavlo Klimkin said: "We're carrying on a dialogue. As for the dates, I'll announce them a little bit later. This means I'll be [in New York] next month, because, as you know, we'll chair the Security Council. We will have two very important ministerial meetings: one is dedicated to critical infrastructure threats and another one is devoted to conflicts in the European area. Of course, I'll meet there with representatives of the U.S. Administration," Klimkin said.
He also added that in the near future he will inform on the dates of meetings.
iy