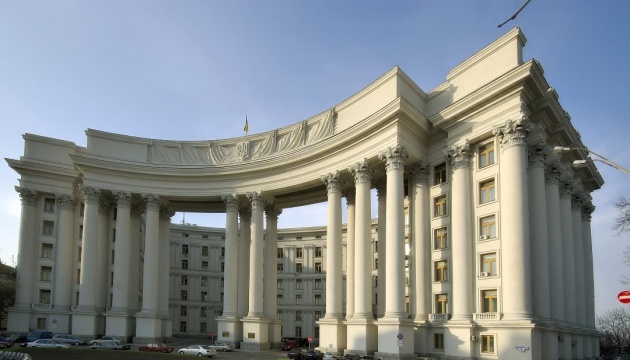 Ukraine must have a say in agreement between US and Russia – Foreign Ministry
Ukraine must have a say in any deal struck between Russia and the United States aimed at ending violence in eastern Ukraine.
Deputy Foreign Minister of Ukraine Olena Zerkal said this in an interview with Reuters.
"Because we are talking about the future of our country, we don't want to be excluded from the negotiations. We don't want to be a card (to be played). We want to be an actor," the Deputy Minister said.
She added that no longer believes in gentleman's agreements anymore, noting Russia had violated an earlier deal - the 1994 Budapest Memorandum on Security Assurances, under which Ukraine, Belarus and Kazakhstan gave up nuclear weapons in exchange for assurances of territorial integrity - when it annexed Crimea.
Zerkal reiterated Ukrainian President Petro Poroshenko's call for the West to maintain sanctions imposed against Russia over the 2014 annexation of Crimea and its support for the separatists in the Donbas.
"This is the only tool we all have in order to prevent [Russian President Vladimir] Putin from a further spree of aggression," she said.
ol