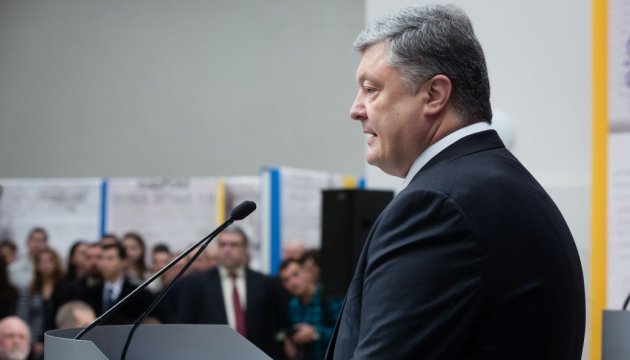 President Poroshenko calls on European Commission to provide autonomous trade preferences to Ukraine
President of Ukraine Petro Poroshenko in a phone conversation with Antonio Tajani congratulated him on his election as President of the European Parliament, the president' press service reported on Wednesday.
"The President urged the European Parliament to endorse the proposal of the European Commission on the provision of autonomous trade preferences to Ukraine with a view to promote further diversification of Ukrainian exports in conditions of economic pressure from Russia," reads a report.
President Poroshenko expressed hope that the European Parliament would continue supporting Ukraine resolutely in the restoration of its territorial integrity and enhancement of relations with the EU.
The two discussed prospects of completing the procedures necessary for the introduction of the visa-free regime for Ukrainians and entry into force of the Ukraine-EU Association Agreements.
iy