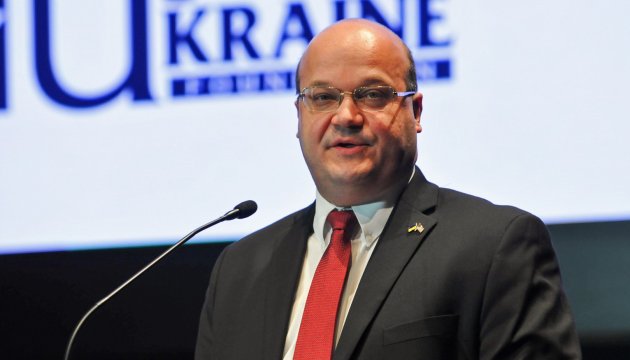 Ukraine considers three main blocks in relations with US – Ambassador
Ukraine considers "three main blocks of issues, which have not been changed, depending on the administration" in its relations with the United States.
Ukrainian Ambassador to the United States Valeriy Chaly said this to Ukrainian journalists on Friday.
The first block, he said, is the security sector, which includes opposition to Russia's aggression and attempts to occupy Crimea. The second block concerns the development of reforms in Ukraine, including those ensuring macroeconomic stability. The third block is associated with the institutional mechanisms.
"We have a strategic partnership commission, which has not been summoning for many years, unfortunately. We are working in different directions, and it would be logical to hold the meeting of the commission this year," the Ambassador said.
Chaly noted that Ukraine and the United States already had a positive experience of cooperation in the space industry and defense sector.
"Now it is necessary to work more closely with the new administration in the matters of investment, reforms, and trade. I believe that the pragmatic focus of the new team will allow us to show the capabilities of Ukraine in a new light," the Ambassador said.
ol