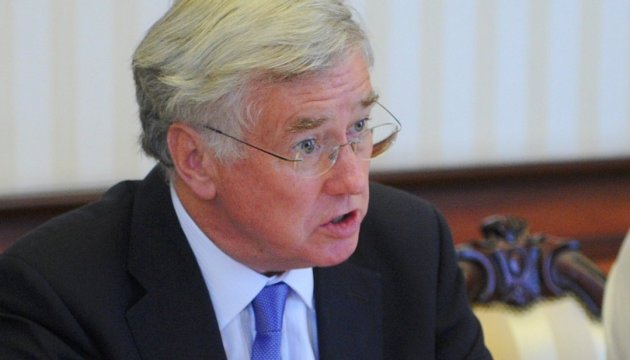 UK Defense Secretary: We're still on Ukraine's side
Britain's Defense Secretary Michael Fallon has assured his country "stands firm" with Ukraine in its conflict with Russia, Politico reports.
"The U.K. is sending a clear message that we are committed to defending democracy across the world and support Ukraine's sovereignty, independence and territorial integrity," Fallon said, adding that "the values of freedom and democracy cannot be traded."
Fallon, who is on a two-day visit to Kyiv, assured that Britain will support Ukrainian forces with further training.
He also announced a Royal Navy warship will visit Odessa in the summer, the first such visit to the country since 2008.
The UK has provided the Ukrainian army with non-lethal equipment worth about USD 1.2 million to enhance the defensive capacity of the Armed Forces of Ukraine.
ol