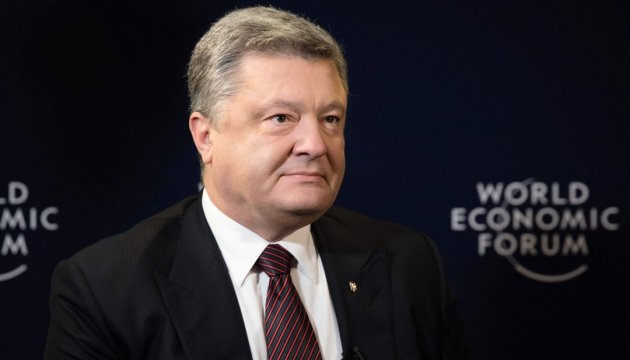 President Poroshenko: Ukraine-IMF cooperation very productive
Ukrainian President Petro Poroshenko says that the cooperation with the entire team of the International Monetary Fund (IMF) is remarkable and shows promising results.
President Poroshenko stated this following the negotiations with IMF Managing Director Christine Lagarde in Davos, the president's press service reported on Thursday evening.
"IMF is a co-sponsor of a significant part of our reforms and our success. I am proud that in such a difficult time of economic and financial stabilization we have a remarkable cooperation with the entire IMF team and achieve promising results," Petro Poroshenko said commenting on the results of the negotiations.
He also emphasized that Ukraine fulfilled and meets all the requirements of the third IMF Memorandum.
According to him, the next stage of cooperation between Ukraine and the IMF had been elaborated.
"This cooperation is very productive. I would like to express gratitude to Christine Lagarde and her team for a wonderful cooperation," the President noted.
iy