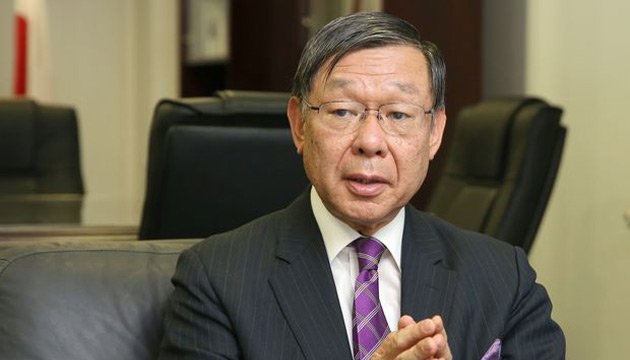 Ambassador Shigeki Sumi: Japan to render needed equipment for Ukrainian Public Broadcasting
Japan is ready to launch a program of cooperation to develop Public Broadcasting in Ukraine and render the needed equipment.
Extraordinary and Plenipotentiary Ambassador of Japan to Ukraine Shigeki Sumi stated this during a meeting with Information Policy Minister of Ukraine Yuriy Stets, the ministry's press service reports.
The Ambassador noted that according to the program, which is foreseen for 2.5 years starting from January 2017, a group of experts from Japan will arrive in Ukraine. The group will train specialists of the Public Broadcasting, particularly how to render important information to citizens during emergency situations. Also, Japanese experts will share the experience of educational TV programs creation with representative of the Public Broadcasting.
Also, Ambassador Shigeki Sumi and Minister Yuriy Stets discussed prospects of the launch of a Japanese version of the web-site of the Ukrainian National Information Agency Ukrinform, which will become one of the ways of access for Japanese people to the information about Ukraine
Minister Stets also stated that the Information Policy Ministry in Ukraine will facilitate the coverage of information about Japanese culture and values, taking into account that the year 2017 has been declared the year of Japan in Ukraine.
iy