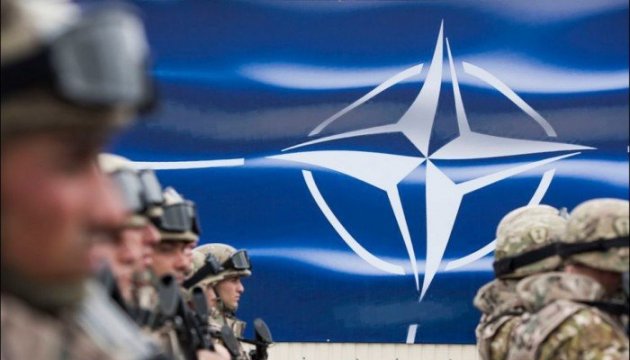 President Poroshenko: NATO is an efficient security system that can stop Russian aggression
NATO is an efficient security system in countering aggression, President Petro Poroshenko has said in an interview with Reuters, the president's press service reports.
"NATO is not an issue of money, it is an issue of security. The aggression of Russia demonstrated that there are no other security systems similar to NATO that can efficiently stop the aggression," Poroshenko said.
According to the President, the recent steps of USA, when American servicemen arrived in Poland and the Baltic States, are extremely important and efficient.
"It is necessary to maintain Transatlantic unity in this situation for Ukraine and the whole world. And demonstration of the role of the U.S. as global leader is very important," President Poroshenko stressed.
He also noted the need of joint cybersecurity maintenance, for the Russian cyberattacks are an integral part of hybrid war against the whole world.
"Cyberattacks of Russia are not directed only against Ukraine. This is global cyberwar of Russia against the whole world. This is global danger and the world must be together in countering this issue," Preside Poroshenko said.
iy