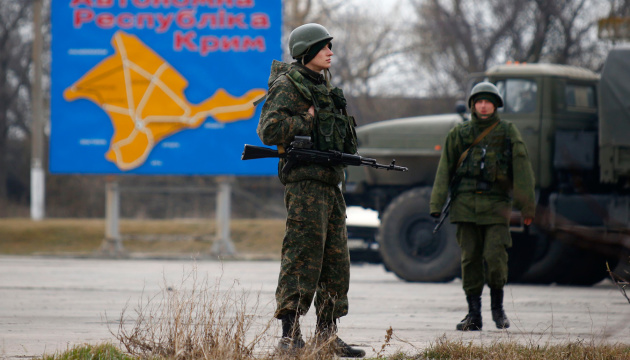 Russia violates more than 400 agreements by occupying Crimea
Russia has violated more than 400 international and bilateral agreements by occupying Crimea.
First Deputy Minister of Information Policy of Ukraine Emine Dzhaparova said this at a press conference in Ukrinform.
"Having occupied Crimea, the Russian Federation violated all possible and impossible international standards - 403 international and bilateral agreements. Its goal is to erase all things related to Ukraine in Crimea," she said.
According to the deputy minister, Russia's repressive machine forced all active people to leave Crimea and put those who stayed to silence. "And all the criminal and administrative cases in Crimea, which we are discussing today, are attempts to put people to silence," Dzhaparova said.
According to her, in order to intensify the work with the occupied peninsula, the Information Policy Ministry will present in March 2017 a strategy of information reintegration of Crimea. The strategy will bring closer the Crimean problems to the world community and suggest the way the Ukrainians can use to be more active in the Crimean direction.
ish