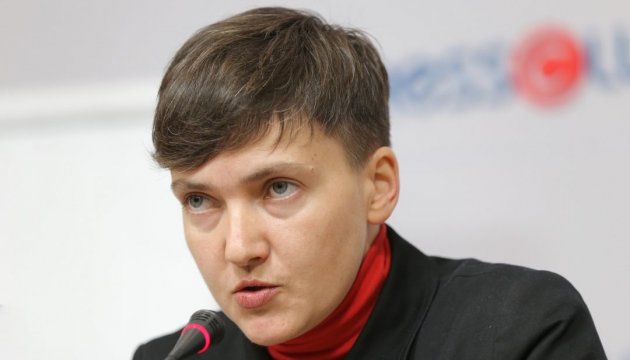 Savchenko to cooperate with Security Service of Ukraine on issue of hostages' release
MP Nadiya Savchenko states that she is cooperating and will cooperate with the Security Service of Ukraine in the future on issues of the release of hostages in Donbas, but she will not report to the Security Service of Ukraine.
She said this to journalists, an Ukrinform correspondent reported.
"I have cooperated and will cooperate constantly in the future with all services, because a lot of depends on them," she said.
Commenting on the lists of hostages held in Donbas territory not controlled by Ukraine's authorities, in Russian prisons and occupied Crimea, which she released on Tuesday, Savchenko stressed that "these lists are confirmed."
ish