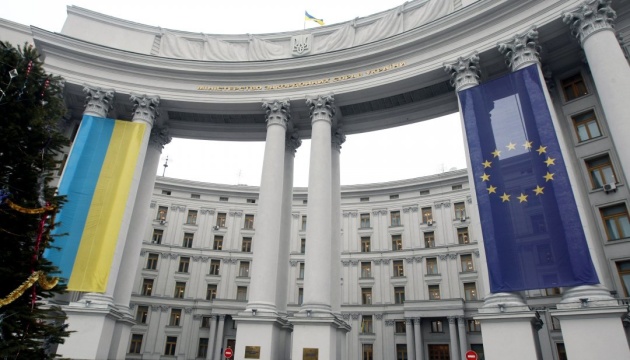 Foreign Ministry condemns recent terrorist attacks in Egypt, Israel, Iraq and Turkey
The Foreign Ministry of Ukraine strongly condemns the terrorist attacks that have been recently perpetrated, in particular in Egypt, Israel, Iraq and Turkey, resulted in dozens of victims and more than one hundred of badly wounded.
This has been reported by the press service of the Foreign Ministry.
"We express our sincere condolences to the families of the victims and wish a speedy and full recovery to those injured. The surge of terrorist attacks, which has been recently observed, once again proves the need for the international community to consolidate efforts in order to combat this reprehensible phenomenon which poses a serious threat to the whole civilized world," reads a statement.
The Foreign Ministry noted that such acts of violence, which caused deaths of innocent people, constituted criminal offenses and had no justification, no matter under whatever slogans they were committed.
ish